OUR IDENTITY: THE ART EXHIBITIONS AT ART HOTEL COMMERCIANTI
Hotel Nachrichten
ART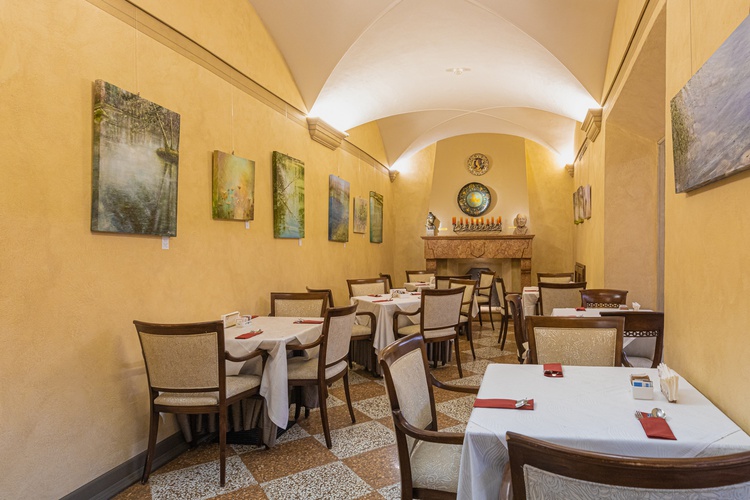 The Art Hotel Commercianti has always been a structure characterized by its artistic sensibility and
we have collaborated with numerous artists throughout the years, offering them the opportunity to
display their artwork inside the hotel. We own a permanent display of artworks, but we often
organize exhibitions that count a variety of paintings and sculptures inside the hall and the common
spaces inside the hotel; making them accessible to our customers who can always experience
different collections as the temporary exhibitions change every six months with a new atmosphere
and stimuli each time.
We would like to mention a few of the many artists whose art has been or is still being displayed in
our hotel:
Ivan Dimitrov, who dedicated his bas-reliefs in terracotta to Bologna and that express the charm that
the city possesses.
Giancarlo Bonomi, and the creation of his peculiar photographic portraits inspired by Caravaggio's
paintings;
Eugenio Lenzi, who made many bas-reliefs of his beloved Bologna and amazing sculptures that
portray the Fountain of Neptune (just like the one at the front desk);
Cracking Art, and their recreations of animals using regenerated plastic;
Fabio Angelini, who made a series of landscape paintings that recall the impressionist tradition;

Tiziano Vincenzi, and his bas-reliefs that represent many of Bologna's enchanting views.
With them, many others have also enriched the halls of our hotel with their talent and passion.
Rückkehr